Greystar calls on Riner for our most challenging sites. We count on them to give us recommendations with complex fill and slope projects. Greystar's Elan Heights, Staffordshire and Memorial Park have been among a few of the projects that we have reached out to Riner for Geotechnical and Construction Materials Testing. Riner has always demonstrated professionalism, attention to detail, good scheduling of personnel and are always safety conscious.
Managing Director
Greystar

Angler Construction has had a successful working relationship with Riner for over 10 years. Their professionalism is something we can depend on, with their knowledge and promptness in communication always rising above the standard. They are a hands-on group that works with us to find a solution; we've had nothing but positive results and will continue to use them for all future CMT & Geotech requirements."
President
Angler Construction

We value the vast knowledge that Riner brings to a project. Their professionalism and availability are second to none.
Vice President Operations
Clay Development & Construction, Inc.

Riner's experience with construction is of great value to us on our development sites. They provide an in-house reporting system which makes getting updates and reports incredibly quick.
President & CEO
Arch-Con Corporation

We are always pleased to work with Riner Engineering, Inc. because of their responsiveness and communication on a project. Knowing that we can call them with any concerns is reassuring.
Director of Real Estate
National Property Holdings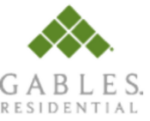 Since our Gables West Ave project we have continued to use Geotechnical & Construction Materials services at Riner. Their availability and timeliness are two of the reasons we continue to request them.
Regional Vice President Construction
Gables Residential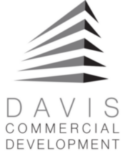 Riner Engineering Services has the same demanding sense of quality and in depth attention to detail that we do in each of our developments. This attitude in regards to geotechnical investigations and CMT testing leads to better design and better quality control and therefore a better building. We look forward to working with them on every Houston project.
Owner
Davis Commercial Development

Riner has provided Geotechnical and Materials Testing for over 15 of our building projects, comprising of several millions of square feet. They are an integral part of the design and construction team.
President/Founder
Seeberger Architecture

Over the past thirty-eight Alliance Residential projects in Texas, we have been pleased with the effort Riner exhibits. We are a repeat client of Riner and will continue to request their services on future projects.
Vice President Construction/Partner
Alliance Communities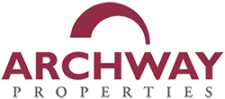 We have used Riner on numerous projects and are always pleased at their professionalism. We are always satisfied when Riner is on the project.
Partner
Archway Properties

Riner's abundance of knowledge in the region on thousands of projects, always helps us to be 100% successful as we develop our projects. Their staff will take the time to explain any questions we may have on the project.
Managing Director, Texas
Carson Companies
We had the pleasure of working with Riner recently on the largest tilt wall industrial building in the world. Riner demonstrated that their work ethic and recommendations were superior in the field.  We have subsequently recommended them for institutional and office projects.
Senior Project Manager
Harvey Builders
We have worked with Riner on industrial and office projects and have appreciated their knowledge of complicated projects. The Riner engineers have given us great advice and we always feel we are in good hands.
Construction Manager
Hines

We count on Riner. For over a decade Riner has been an integral partner we have trusted on a variety of projects across Texas. The professionals at Riner understand our projects and provide timely solutions-oriented guidance and expertise. Moreover, early in our site selection process, we have found it invaluable to call upon them for their vast knowledge of the area in hopes of speeding up our analysis of a particular land site.
Executive Vice President, Development
AVERA Companies
Riner plays an integral part in our success as a developer. By being proactive with their approach with their vast experience in the Houston area, it allows us to deliver projects on-time and within budget. Truly a great relationship.
Director of Construction
National Property Holdings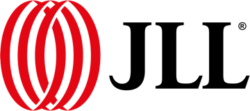 We know that when we are working with the Riner's team that we are assured that our projects are run efficiently. Thier years of experience make them a great partner in the field.
Executive Vice President
Jones Lang LaSalle

We always look forward to teaming with Riner Engineering, Inc. on our projects. We have had a great working relationship with them for many years and we value their recommendations.
Houston Manager
Kimley Horn & Associates

Riner responds quickly to proposal requests and is on schedule with field work and reporting.  Riner has a willing approach toward amending geotechnical recommendations based on specific project and client requirements.
Senior Project Manager
Bleyl Engineering

If we ever have a problem on one of our projects, Riner Engineering, Inc. is excellent about addressing the situation in a timely manner. They are always a phone call away which is refreshing.
Director, Development
Liberty Property Trust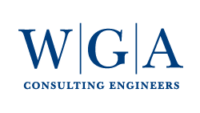 Their GEO experience has lead us through difficult job sites. No matter what sector we work on with them, their talent is apparent.
Partner
Ward, Getz & Associates, LLP

We have worked with Riner Engineering, Inc. for over 8 years now and we are pleased with their thoroughness. Riner enthusiastically communicates engineering recommendations, whenever needed.
Vice President
EEReed Construction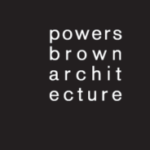 Powers Brown has had many opportunities to work with Riner Engineering. They are quick to respond and adamant about completing the project successfully.
Owner/President
Powers Brown Architecture

PGAL has worked with the Riner team for many years now. They have consistently provided a high level of service and flexibility that our projects demand as well as delivering cost effective solutions. We are pleased to recommend Riner.
Principal
PGAL

The Riner team consistently exceeds my expectations on every project. They somehow have the ability to up their game each time I use them. I trust them implicitly based not only upon past performance but because of their local knowledge. They have completed a multitude of projects in the greater Houston area that has afforded them the ability to build credible data that is very useful especially at the due diligence phase of the project. I have the utmost trust in the Riner team and wholeheartedly recommend them.
Vice President, Construction
DCT Industrial

Our team is very appreciative of your services, attention to detail, and timeliness throughout the entire project. I can confidently say that we do work all around the country and this is not always the case, so thank you for always making our project feel like a priority.
Senior Development Manager - Texas Region
Seefried Industrial Properties, Inc.